ART&DOCUMENTATION - general information about the content / materials in process

Call for articles

submit your proposal to:
email: journal@doc.art.pl


Art and Documentation no. 24

Heidegger i Sztuka / Heidegger and Art

Wstęp / Introduction
red. / Edited by Bogusław JASIŃSKI

Bogusław JASIŃSKI, Martin Heidegger - Filozof Bytu w Podróży po Sztukę / Martin Heidegger - Philosopher of Being in His Journey to Art

Ryszard ROŻANOWSKI, Przejrzeć Heideggera / To See Through Heidegger

VARIA

ARTStudies

Karin M. HOFER, Avant-gardes and the Changing Image of the Innovative Subject

Jens HAUSER, Fruitful Misunderstandings: Artistic Research in Art/Science Within the Epistemological Turn

Nina CZEGLEDY, Contemporary Art Practice: an Exploration of Alternative Strategies

Duchamp Studies

Brigitte AUBRY, 'Relique' authentique et 'répliques' factices ? Le Grand Verre de Marcel Duchamp a travers ses 'autres' / Authentic 'Relic' and False 'Replicas'? Marcel Duchamp's Large Glass as seen Through Its 'Others'

Leszek BROGOWSKI, Aurélie NOURY, Déballage de La Boîte verte [de Marcel Duchamp]. L'autre moitié de la question : La Boîte verte de la collection d'Ernest T. [reprint]

GALERIA im. ANDRZEJA PIERZGALSKIEGO. Dokumenty Artystów 7 / ANDRZEJ PIERZGALSKI GALLERY. Artists' Documents 7 / GALERIE dédiée a ANDRZEJ PIERZGALSKI. Documents d'Artistes 7

Manifesty Artystów. Manifest jako Projekt Przyszłości. Ankieta Dotycząca Stanu Aktualnego Manifestow w Sztuce / Manifestos by Artists. Manifesto as a Project of the Future. Questionnaire on the Current State of Manifestos in Art / Manifestes d'artistes. Le manifeste comme projet d'avenir. L'enquete sur l'état actuel des manifestes dans l'art
Red. / Edit. by Leszek BROGOWSKI

Leszek BROGOWSKI, Le manifeste comme projet de la réalité / Manifest jako Projekt Rzeczywistości

Wraz z numerem będzie dystrybuowana książka Martina Heideggera Zródło dzieła sztuki w nowym przekładzie Bogusława Jasińskiego.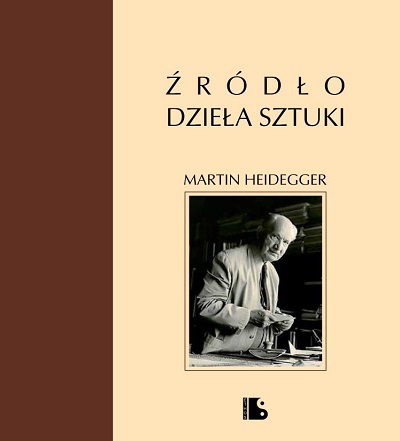 ---
CALL FOR PAPERS Art and Documentation no. 25, Autumn/Winter 2021
Nabór tekstów do bloku tematycznego "Opozycyjna kultura wizualna w Polsce lat osiemdziesiątych"

"Opozycyjna kultura wizualna w Polsce lat osiemdziesiątych" - to hasło, które najlepiej opisuje zagadnienia podejmowane w ramach jednego z bloków tematycznych w 25. numerze czasopisma Sztuka i Dokumentacja. Docelowo ma być to zbiór artykułów porządkujących wybrane aspekty opozycyjnej działalności plastycznej wymierzonej przeciwko władzy totalitarnej w PRL pomiędzy 1980 a 1989 rokiem. Różnorodne materiały wizualne dokumentujące tę działalność przechowywane są dziś w muzeach, galeriach, archiwach i kolekcjach prywatnych. Mimo, że w tytule czasopisma występuje określenie "sztuka" ten numer nie będzie poświęcony wyłącznie pracom, które kojarzone są z tradycyjnie rozumianymi sztukami pięknymi, co wynika przede wszystkim ze specyfiki przedsięwzięć podejmowanych przez opozycyjnych twórców.

Tego typu działalność reprezentują m.in. materiały, które powielano w podziemnych drukarniach. Warto podkreślić, że nie są to wyłącznie wydawnictwa zwarte i ciągłe, lecz również inne druki m.in. ulotki, znaczki i karty pocztowe, plakaty itp. (uzupełniane różnego rodzaju artefaktami, np. przypinkami). Niekiedy na takich wytworach zamieszczano jedynie pojedyncze symbole jak choćby znak "Solidarność", co jednak wystarczyło, aby mogły stać się nośnikiem niezwykle ważnego komunikatu - informacji o trwającym oporze wobec władzy. Wartą uwagi grupą źródeł są również materiały fotograficzne i filmowe, na których uwieczniano działania podejmowane w terenie. Należą do nich m.in. zorganizowane akcje malowania na murach/płotach czy chodnikach haseł utrwalających nastroje panujące w społeczeństwie. Ten obraz dopełnia mniej lub bardziej legalna twórczość z okresu tzw. "Karnawału Solidarności", np. różnego rodzaju materiały (w tym również elementy wystroju) powstałe na potrzeby I Krajowego Zjazdu Delegatów NSZZ "Solidarność".

Przykładowe zagadnienia:
- ikonografia wydarzeń (np. transparenty przygotowywane na różne okoliczności, oprawa mszy w czasie pielgrzymek papieża Jana Pawła II, materiały z wyborów parlamentarnych z 1989 r.);
- ikonografia postaci - analiza portretów indywidualnych (np. Lech Wałęsa, Jerzy Popiełuszko, Grzegorz Przemyk), jak i zbiorowych (np. protestujący, więźniowie polityczni, ofiary reżimu); w tym również sposoby przedstawiania osób reprezentujących władzę/służby;
- ikonografia miejsc - różne formy upamiętniania/uwieczniania przestrzeni mających szczególne znaczenie dla społeczeństwa; - nawiązania do wydarzeń i postaci historycznych, a także symboli (np. znaku Polska Walcząca);
- dokumentacja różnych przedsięwzięć podejmowanych w przestrzeni publicznej (np. układanie krzyży z kwiatów);
- działalność artystyczna w czasie stanu wojennego; formowanie alternatywnego systemu z instytucjami zrzeszającymi twórców/krytyków sztuki, opracowania wystaw organizowanych w domach prywatnych, nietypowe koncepty, np. "obrazy walizkowe";
- działalność artystyczna w przestrzeni kościelnej i przykościelnej;
- dokumentacja pojedynczych wytworów (np. nietypowe muzealia, unikatowe wydawnictwa, nieopracowane dotąd publikacje);
- przegląd popularnych motywów z ilustracji publikowanych w podziemnych czasopismach;
- uzupełniająco: współczesne nawiązania do symboli graficznych, którymi posługiwali się opozycjoniści, np. znaku "Solidarność".

Prosimy o przesyłanie zgłoszeń:
- do 28 lutego 2021 - przesyłanie tematów,
- do 31 marca 2021 - akceptacja tematów,
- do 31 lipca 2021 - przekazanie artykułu, streszczenia i słów kluczowych.

Adres redaktorki sekcji, Katarzyny Szychta-Mielewczyk: katarzynaszymie@gmail.com.
Więcej informacji o założeniach redakcyjnych i edytorskich: http://www.journal.doc.art.pl/zasady_pisania_tekstow_menu.html.

"Exhibiting Polish Art Abroad, 1918-2019: Curators, Festivals, Institutions"

Issue editors: Małgorzata Kazmierczak, Karolina Kolenda, Krzysztof Siatka

In December 2020 the Department of Art Studies at the Pedagogical University of Krakow organised an international academic conference dedicated to the history of exhibiting Polish art abroad from 1918 until today. Throughout the 20th and 21st centuries numerous exhibitions contributed to the development of scholarship and the promotion of Polish art, increasing its presence in international art-related discourse. Exhibitions such as "Exposition Internationale des Arts Decoratifs et Industriels Modernes" in Paris in 1925, "EUROPA, EUROPA Das Jahrhundert der Avantgarde in Mittel- und Osteuropa" at the Kunsthalle in Bonn in 1994, and "Promesses du passé" at the Centre Pompidou in Paris in 2010 are among numerous examples of exhibitions that secured the position of Polish artists in international cultural narratives.

The special issue of Art & Documentation, an academic peer-reviewed journal published biannually, will explore the curatorial, institutional, artistic, and cultural contexts of international exhibitions of Polish art to examine global and local impacts, trajectories of development across periods of political and social turmoil, as well as multiple narratives formulated by various actors, both individual as well as collective.

We are seeking original academic papers that address topics related but not limited to the following areas:
1. National official art and art representing the universalist avant-garde at international exhibitions of contemporary art.
2. Reception of Polish art abroad in the period of political transformations and crises in Poland.
3. Reception of Polish museum doctrines in relation to 20th century art and curatorial concepts (Ryszard Stanisławski, Jerzy Ludwiński, the circle of the Foksal Gallery).
4. Global exhibitions and the process of revision of the history of art of the 20th century and developing the history of avant-garde art in Central and Eastern Europe.
5. Foreign curators interested in the exploration of Polish art.
6. Participation of Polish artists in the international movement of performance art (festivals, exchanges, institutions, archives).
7. The history of art as the history of exhibitions: exhibitions of Polish art abroad and the construction of the canon.

Before submitting your paper please check the "For Authors" section at the "Art & Documentation" website and format your paper according to the editorial guidelines available at: http://www.journal.doc.art.pl/english/guidelines_style_menu.html.

Deadline for the submission of articles is 1 June 2021.

To submit an article or request more information please email special issue editor Dr Małgorzata Kazmierczak at: malgorzata.kazmierczak@up.krakow.pl.

---
Sections (permanent):

Fluxus in European countries.

VARIA

BOOKS

THE HISTORY OF ARTIST RUN GALLERIES

PROJECTS - COLECTIVES - INITIATIVES

MY PERFORMANCE ART DEFINITION

---
Section:

Documents of Art

Andrzej Pierzgalski (1938-2016) founded and ran the A4 Gallery in Łódź in the 1970s. A gallery dedicated to him was opened in 2012 in the Art and Documentation journal. Since 2018 the gallery has been curated by Leszek Brogowski.

After the Second World War, a rapid process of deconstruction of the traditional concept of a work of art took place: process and information replaced the material object; documents replacing the work of art referred to the working process rather than the creative act; the intellectualization of artistic processes is opposed to aesthetic fanaticism; discretion, moderation and restraint are contrasted to lavishness, spectacle and exaggeration, especially on the art market, etc. One of the most interesting places where the clear contours of the concept of a work of art have blurred, is precisely its border with the document. Yet art historians often distinguish the work of art as the proper subject of research, and accompanying documents, such as: an order, a contract for a work, a notarial document, etc., as only a material accompanying the research. In reference to many practices of contemporary art, this distinction can no longer be applied, because a work can now take the form of a document, and a document can replace a work; often these two functions overlap or coexist. In the work Document (1963), to a work inspired by Marcel Duchamp's notes, Robert Morris added the notarial act - Statement of Esthetic Withdrawal - by virtue of which he withdrew all aesthetic qualities from it; if this document is disconnected from the work of art and considered only as a supplement to it, the work of art will completely change its character. You can even ask yourself if the work of art is not just a specific document and a trace of the artistic process. The program of the Documents of Art Gallery will be focused, however, on printed documents: not on the so-called artistic prints, but on documents with industrial offset, photocopy and even hand-folded, rubber fonts, or mechanical reproduction techniques, which Walter Benjamin writes at the beginning of his essay: "The enormous changes brought about in literature by movable type, the technological reproduction of writing, are well known. But they are only a special case, though an important one, of the phenomenon considered here from the perspective of world history. In the course of the Middle Ages the woodcut was supplemented by engraving and etching, and at the beginning of the nineteenth century by lithography." [1] Well, the offset is just an improved and industrialized lithography, where the zinc plates replaced heavy lithographic stone, thus enabling mass printing of photographs. The use of industrial printing as the basis for documents of art (manifests, artistic magazines, artists' books, catalogues, leaflets, invitations, visual poetry, etc.) has become an impulse for profound changes not only in artistic practices, but also - as Benjamin predicted - in the very notion of art. Art documents presented here will therefore be an opportunity to trace the most important stages and aspects of these changes.

[1] Walter Benjamin, The Work of Art in the Age of Its Technological Reproducibility, and Other Writings on Media, edited by Michael W. Jennings, Brigid Doherty, and Thomas Y. Levin, translated by Edmund ]ephcott, Rodney Livingstone, Howard Eiland, and Others (Cambridge, Mass., London: The Belknap Press Of Harvard University Press, 2008), 20.

Submit your proposal to this Section to: Leszek Brogowski, email: leszek.brogowski@univ-rennes2.fr